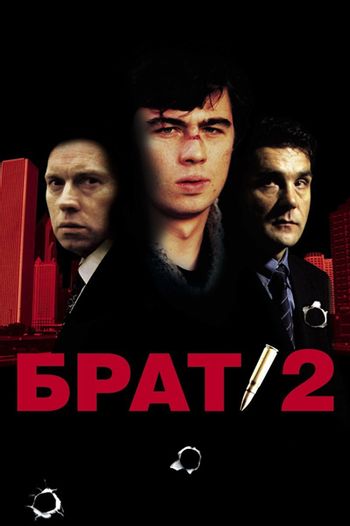 "So just tell me, American, what the power is? Is it money? That's what my brother says. Well, you got lots of money, so what? I think the power is in truth. Whoever is right is strong. Say, you've cheated someone, made money out of it... Did it make you stronger?? No, it did not. Because the truth is not on your side! And the guy you cheated - he is right. That means he is stronger. Right!?"
— Danila
Brother 2 (Brat 2) is a 2000 Russian crime film directed by Alexei Balabanov and starring Sergei Bodrov, a sequel to the 1997 film Brother.
This film continues the story of the young Chechen war veteran Danila Bagrov who sets out on a violent international crusade to seek justice for the murder of his friend.
---
This film provides examples of: