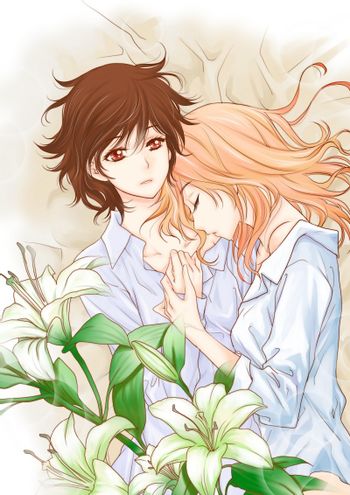 Lily Love is a Thai language yuri webcomic written by Ratana Satis. It stars Donut (Donath), a college student as she meets Mew. Over time, Donut realizes that she and Mew are more than just friends...
The comic can be found here (Link in Thai)
The english versions can be found here.
The author of the comic has announced that they plan a sequel series in the future that will focus on the relationship of two characters.
---
Tropes:
---