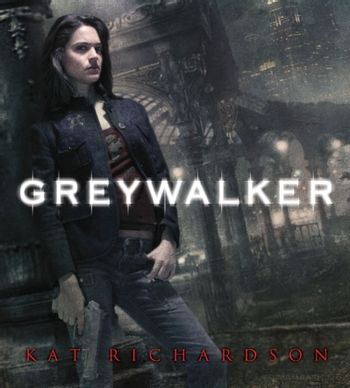 Written by Kat Richardson, the Greywalker series follows
Harper Blaine
, a hard-boiled
Private Investigator
who dies for a couple minutes before being
brought back
, but came back...
different
. More specifically, she has become a Greywalker, a person who can navigate the Grey, the boundary between the worlds of the normal and paranormal. Quickly drawn into the
supernatural goings-on of Seattle
including a newbie vampire, a witch and her ghost boarder, she has to learn to accept her new life.
The Greywalker series spans 9 books:
Greywalker
Poltergeist
Underground
Vanished
Labyrinth
Downpour
Seawitch
Possession
Revenant
Richardson has noted that the 9th book will be the last in the series, at least for the time being.
---
---