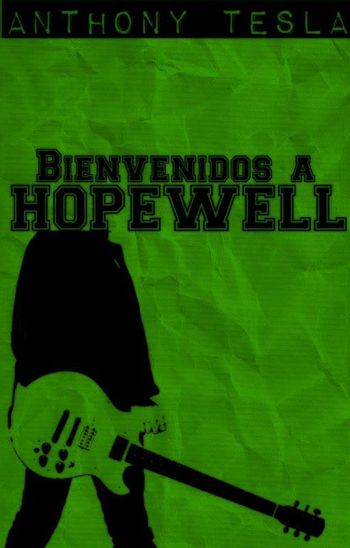 "Growing up is mandatory. Growing old is optional'"
Bienvenidos A Hopewell is a web comedy novel by Anthony Arrieta (AKA Anthony Tesla) that takes place at the same school as El Club de Hopewell.
Harriet Milovic is the only daughter of a broken home who faces the choice between going to study in Toronto and live with her aunt Maja (the only relative the government know is not involved in any criminal activity) or else (yeah, there was not really that much of a choice).
The story is pretty much a Slice of Life kind of story about the adventures of Harriet in her new environment and the challenges she has to face as someone who seems tough and careless on one hand but on the other, doesn't really know how to deal with social situations or to interact with kids of her own age (a result of having to move frequently from city to city).
She meets and befriends Josephine "Jo" Hoult: a cute, blonde girl from a rural part of the country with a lot of secrets of her own, and Dalia Aquino: a nerdy Filipina girl, and together they will try (kind of) to learn how to survive in one of the worst High Schools in the country.
You can find it here: https://www.wattpad.com/story/32161825-bienvenidos-a-hopewell
---
The show provides examples of: