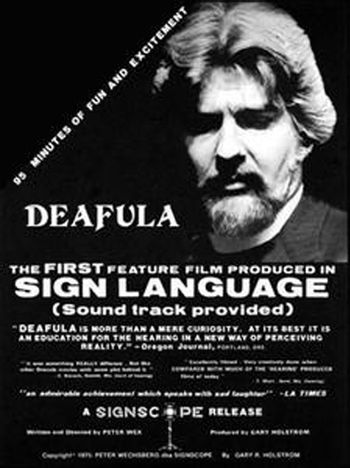 "In some ways, all you really need to know about this movie is that it's called Deafula, it's about a deaf vampire, it's performed entirely in sign language, and yes, it really exists."
—
The Agony Booth
recap
of Deafula
Deafula is a 1975 American horror movie. A loose adaption of Dracula, it's about a deaf theologist student vampire named Steve Adams. It is strange, to say the least.
---
This film contains examples of:
Department of Redundancy Department: "It's good to see you again!" is repeated several times in one conversation. Indeed, it sometimes seems that half the movie is characters repeating their dialogue.
---