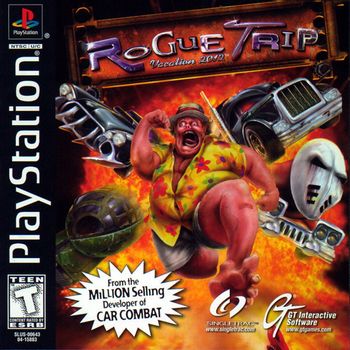 Rogue Trip: Vacation 2012 is a 1998 vehicular combat game developed by SingleTrac released exclusively for the PlayStation 1. It is a Spiritual Successor to the Twisted Metal franchise.
---
Tropes include:
Expy: Ratman is this to Batman. His vehicle, "Intruder", heavily resembles the Batmobile.
Fan Disservice: The SoCal level features paintings of Big Daddy in a speedo, and it's wrong.