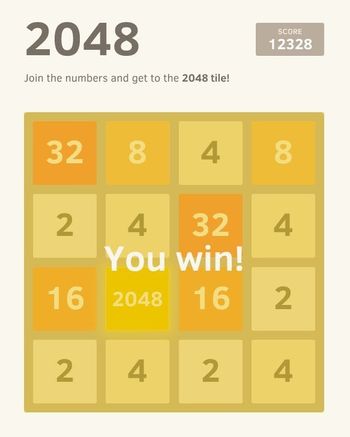 Join the numbers and get to the 2048 tile!
2048 is a sliding puzzle Web Game that can be played here
, based on 1024
by Veewo Studios, and conceptually similar to Threes
by Asher Vollmer.
Use the arrow keys to slide all the blocks in that direction. A block that slides into another with the same value will combine with it, adding their values together. Your goal is simple—get a block of the value 2048. You lose if you are unable to make any more moves.
---
Tropes present in 2048:
---