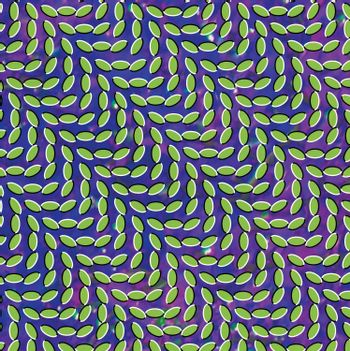 Merriweather Post Pavilion is the eighth studio album by Baltimore experimental group Animal Collective, released on January 6, 2009. As expected of the band, this album marks a departure from the Noise Pop sound of their previous effort, Strawberry Jam, focusing on a more ambient-drenched electronic style. After guitarist Deakin temporarily withdrew from the band for personal reasons, the remaining members used samplers as instrumentation in lieu of guitar, and set up PA systems around their recording studio to replicate their live sound.
The album was first hinted at in an update to Animal Collective's official website before it was officially announced in October of 2008. This was followed by promotional listening parties across both America and Britain, as well as numerous leaks onto the internet. Merriweather is also noted for being one of the first major albums since Pearl Jam's Vitalogy in 1994 to be released on vinyl before it was released on CD, heralding the vinyl revival truly kicking into gear (the revival started in 2007, but this release and its major success for Animal Collective proved that vinyl's market comeback wasn't just a fad).
If you've ever discussed music on the internet, you may have seen this album be brought up a few times. Praised for being a perfect blend of pop accessibility and Signature Style, Merriweather Post Pavilion ended up being the most critically successful album of 2009 according to Metacritic. Multiple reviews immediately named it as the best album of 2009— "immediately" meaning its release in the first week of January— and continue to hold these views to this day. Today, it's universally considered a classic, cited as an amazing pop record and one of the best albums of the 2000s.
---
Tracklist
LP One
Side A
"In the Flowers" (5:22)
"My Girls" (5:41)
"Also Frightened" (5:14)
Side B
"Summertime Clothes" (4:30)
"Daily Routine" (5:46)
"Bluish" (5:14)
LP Two
Side C
"Guys Eyes" (4:31)
"Taste" (3:53)
"Lion in a Coma" (4:12)
Side D
"No More Runnin" (4:23)
"Brother Sport" (5:59)
CD releases are across a single disc.
---
Principle members:
Avey Tare - vocals, electronics, samples, keys, guitar, percussion
Panda Bear – vocals, samples, electronics, percussion
Geologist – electronics, samples
---
And if I could just leave these tropes for the night: