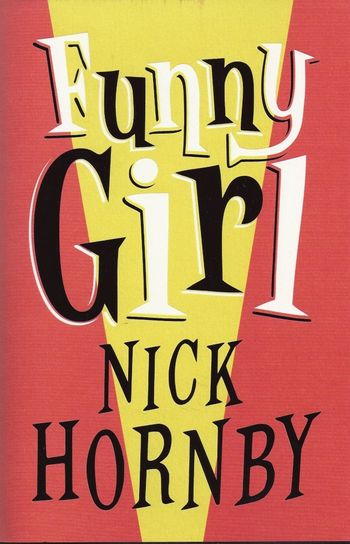 This is the story of a funny girl called Barbara.
No, it holds no relation to the musical or film of that name starring Barbra Streisand.
Nick Hornby's 2014 novel is about Barbara from Blackpool, who is a very beautiful blonde obsessed with I Love Lucy. She wins Miss Blackpool, but doesn't want to be a paid-for pretty face and instead runs away to London. Almost immediately, a talent agent asks who she's signed with and if he can persuade her to swap sides - still, for modelling. After turning down modelling jobs, she's finally given a comedy acting audition for a Playhouse sketch. She begins to write for the show, and grows undeniable chemistry with her co-star - also one of her favourite comic radio actors. The sketch spawns several series on television. Though she had taken the stage name 'Sophie', the producers imagine a name like Barbara fits her character more - she reveals it's her actual name - and the show gets called Barbara (and Jim) - Jim being the name of her character's husband whom misery befalls nearly Once an Episode.
As of 2023, it has been adapted into a TV series by Sky, starrting Gemma Arterton and renamed Funny Woman.
---
Tropes:
Comic Actors: Set when the only example was Lucille Ball, Barbara's hero.
Hidden Depths: To the people who only think she's eligible to be a model. Also, at the start she's assumed to be longing but never going to do anything about her dreams, so ditching the beauty contest prize and running away to London is a show of this.
Tom Hanks Syndrome: In-Universe. Clive (who plays Jim) wanted to break into dramatic acting to get a reputation and build his career up, but the show brings him more notoriety than the dramas of the day would have.
---