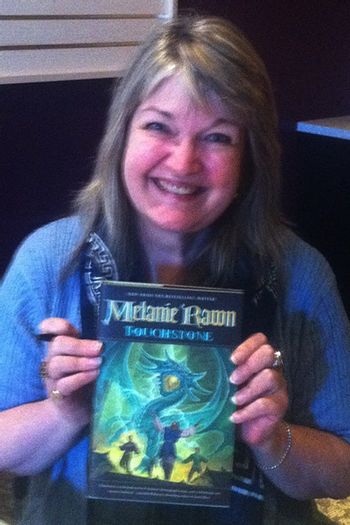 Melanie Rawn (born 1954) is an American science fiction and fantasy novelist. She is known for her numerous complex characters, witty dialogue and interesting Worldbuilding. She's also rather well known as the author who has yet to finish the Exiles series. After an almost 10 year publishing dry spell, she returned to writing in 2006 with Spellbinder, an urban fantasy novel.
She keeps in contact with her fans using her forum
.
Works by Melanie Rawn with pages on this wiki:
Other works by Melanie Rawn:
Spellbinder and its sequel Fire Raiser, urban fantasy novels that differ greatly from her previous works. Originally intended to be a trilogy, the third book was cancelled due to lack of interest.
The Glass Thorns series, so far consisting of Touchstone, Elsewhens, Thornlost, Window Wall, and Playing to the Gods.
Tropes in other works:
---