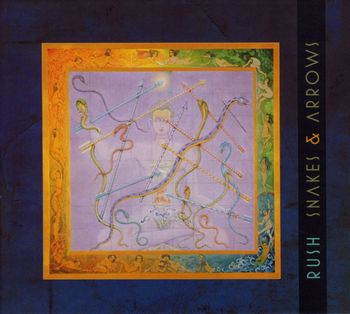 Snakes And Arrows is the 2007 album by Rush. Their first album produced by Foo Fighters producer Nick Raskulinecz, the album received great reviews from fans and critics and the album hit #3 on the Billboard charts upon release. The tour for this album was documented on the concert film/live album, Snakes & Arrows Live.
---
Tracklist:
"Far Cry"
"Armor and Sword"
"Workin' Them Angels"
"The Larger Bowl (A Pantoum)"
"Spindrift"
"The Main Monkey Business"
"The Way the Wind Blows"
"Hope"
"Faithless"
"Bravest Face"
"Good News First"
"Malignant Narcissism"
"We Hold On"
---
Principal Members:
Geddy Lee - vocals, bass, mellotron, bass pedal
Alex Lifeson – electric guitars, acoustic guitars, twelve-string guitars, mandolin, bouzouki
Neil Peart - drums, percussion
---
Snakes And Tropes
---