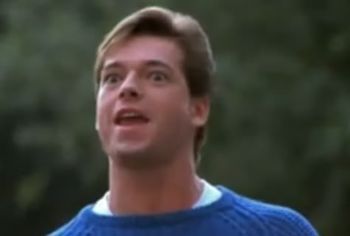 Pretty much every line uttered by Eric Freeman.

"Sounded like some squirrel getting his nuts squeezed."

Ricky impaling a man with an umbrella, then opening it on the other side!
The guy at the back of the cinema, particularly when he starts singing along to the main feature jingle.
Jennifer's Loud Gulp, followed by a hilarious delivery of the line "Uh oh!"

And how calmly she says it.
---