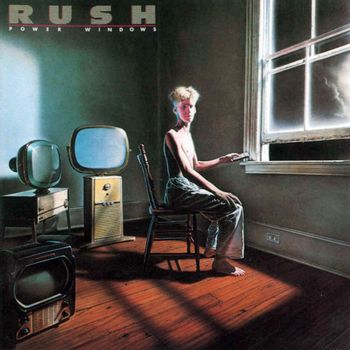 Power Windows is the twelveth studio album by Rush, released in 1985. Released at the height of the "synth-era", this album showed Rush going full 80's with digital production, keyboards, synthesizers, sequencers, samplers, etc. The sound was also simplified more, going from progressive rock to a more electronic, arena rock sound.
Regarded by fans and critics alike as one of the band's finest albums, Power Windows contains some of their most popular songs, such as "The Big Money", "Marathon", and "Mystic Rhythms". "The Big Money" and "Mystic Rhythms" also were supported with two music videos that got a lot of airplay on MTV.
---
Tracklist:
"The Big Money"
"Grand Designs"
"Manhattan Project"
"Marathon"
"Territories"
"Middletown Dreams"
"Emotion Detector"
"Mystic Rhythms"
---
Principal Members:
Geddy Lee - lead vocals, bass, bass pedals, synthesizer
Alex Lifeson - guitar
Neil Peart - drums, percussion
---
Big Tropes go around the world!
---