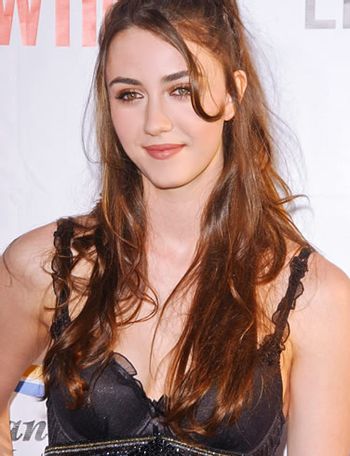 Madeline Zima (born September 16, 1985 in New Haven, Connecticut) is an American actress.
Former child-actress, best known then as the little girl in The Hand That Rocks the Cradle and Gracie Sheffield, the youngest daughter on The Nanny. Best known as a grown up for making out with Hayden Panettiere and punching David Duchovny in the middle of coitus.
She is the sister of actresses Yvonne Zima and Vanessa Zima.
---