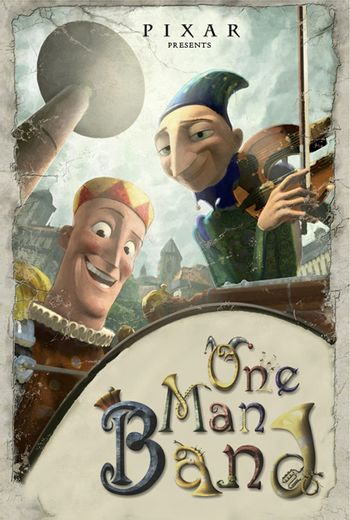 One Man Band is a 2005 short film made by Pixar, directed by Andrew Jiminez and Mark Andrews, with music by Michael Giacchino.
In the early morning in a small town somewhere in medieval Germany, a One-Man Band musician starts playing in the town square. A little girl comes out to drop a coin in the wishing well, only for the musician to see her and put on a show in order to get her coin. She's about to give it to him when another One-Man Band musician appears on the opposite side of the square. A little musical duel breaks out as the two musicians battle for the girl's coin.
This film played in theaters before the Pixar feature Cars. Not to be confused with an entirely unrelated Disney short of the same name.
---
One Man Band provides examples of:
---