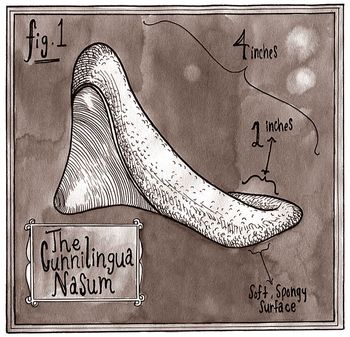 Life is good for Priscilla. She is young and beautiful, has inherited a fortune from her father, and has just gotten married to a talented and handsome Scientist. Unfortunately, being a successful Scientist requires a lot of work. As he finds out during their honeymoon, Priscilla has quite an appetite for bed games, and he worries about how he will handle the situation when duty calls. In the spirit of a true engineer, he makes the only logical decision: he builds her a robot. The comic follows the turn of events as Priscilla gets to know the ultimate sex toy of the 19th century.
Chester 5000 XYV is a story driven erotic comic set in the Victorian era. It contrasts with the common standard in that it doesn't use those unnecessary, superfluous things they call words. The story is told solely by the ink-washed images (with the exception of some sound effects), and the names of the characters are unknown (with the exception of Chester). It's also explicitly sexual, not that there's anything different in that, while still maintaining a high degree of romance and characterization.
The comic is drawn by Jess Fink. Between 30 August 2008 and 16 November 2008 it updated every day, but then it took a Series Hiatus until 9 March 2009. Subsequently, it updated Tuesdays and Thursdays until April, 2010, where it went on another hiatus. This lasted until the 1 March 2011, when Fink began publishing pages once more.
The entire site's borderline NSFW, so unfortunately, it can't be directly linked.
---
This series provides examples of:
---