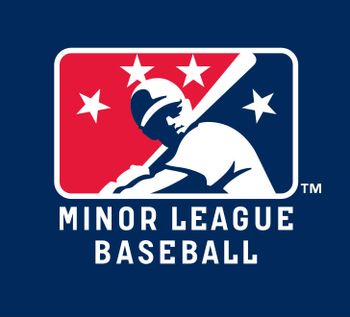 Minor League Baseball, also called MiLB or "the farm system", is where most players drafted by MLB Teams play before making it to the major leagues, if they ever make it at all. Teams are affiliated with major league clubs and serve to develop players by having them progress through increasing levels of competition quality and larger markets.
Teams belong to a multi-tiered system of leagues ranging from the Rookie league all the way up to AAA. The complete list, working from the bottom, goes like this:
In Rookie level the players are raw, often straight from whatever college or high school they were playing at before they signed. Rookie Leagues include the Arizona and Gulf Coast Leagues, which use the parent MLB club's Spring Training practice facilities (and are therefore known as the "complex leagues") and play an abbreviated 60-game schedule that starts after the high school and college seasons end, so the players have no downtime before starting their pro careers.
A slight step up in practice (though not officially) are the Advanced Rookie leagues, which feature small-town teams in places like Casper, Wyoming and Danville, Virginia that play in front of a few hundred people.
Above that is the Short-Season A level, which is like the Advanced Rookie level, only in bigger cities, with more modern stadiums.

The lines between these levels can be blurry. Though all major league teams have complex league affiliates, most (two-thirds) have only one "Short Season" affiliate above that, treating the two levels as functionally equal for those farm systems. Both feature slightly more polished draftees, usually standout rookies who may have played high-level college ball and are able to jump past the complex leagues, but were still playing college ball a few weeks before the start of the season, so they couldn't join the full season Single A teams. Both levels play a 76-game schedule, and players from them usually get promoted to A or even A+ teams in their second year (whereas the complex league rookies usually go to full season Single A at best, with some being held back for "extended spring training" before being put on a short-season affiliate.)

From there is the A level, which is the lowest level that plays a full-season, 140-game schedule, often full of second and third year players who were in short-season leagues the year before.
The Advanced A-Ball (also called "High A" or A+") level is when the players really start getting good and the first level where players who have any shot whatsoever of getting promoted to the majors really start to stand out.
Then there is AA, which is, not surprisingly, basically better quality. Although it is technically the second-highest level of the Minors, some teams will often call up their best prospects straight from here (see below for reasons), although with others it is just simply another step on the road to another level and closer to the Show.
Finally, there is AAA Baseball, the last rung before MLB. In general, the competition here is almost as good (and in some cases better) than what it is in the Big Leagues, and the prospects are often, but not always, the best in a team's system. But even if the Prospects skip AAA, the AAA team will still generally be the most talented team outside the MLB club itself. This is because sometimes AAA will become a "parking lot" for players who are either good enough for the big leagues but are unlucky enough to be trapped on the depth chart behind a established MLB player (Ryan Howard of the Phillies remained in AAA longer than he probably should have because the Phillies had an established player in Jim Thome, for example) or players who are just barely not good enough to make it in the Big Leagues, but are certainly better than most of their AAA compatriots (these players are sometimes said to be playing in AAAA). Fifteen members of each AAA team (usually) are major league ballplayers; they're part of the expanded 40-man roster and eligible to play for their major league club after September 1 (although many teams will wait until after the minor league postseason if their farm club is a contender). Because of the fact that AAA rosters have less fluidity than those in AA or A, it is not uncommon for fans to become attached to their favorite players and follow their careers once they make it to the majors, even if they aren't playing for one's favorite team. Similarly, some "AAAA" players sometimes become fixtures for years on certain AAA teams, and become involved with local charities, hospitals, etc (although this has become less common in recent years because the cold hard economic realities of the game and the dream of getting to the big leagues will usually lead to a player either being released or signing with another team where he'd have a better shot of making the big leagues).
Because the players are not well known, Minor League teams are often marketed through use of crazy promotions and give-aways, and a sense of local pride. The manic atmosphere is added to by the frequently-amusing or whimsical names of the teams, like the former Las Vegas 51s (named for Area 51 and with a grey alien mascot; since renamed the Las Vegas Aviators) and Albuquerque Isotopes (which is a Simpsons reference, despite the club's insistence it's just about Albuquerque's links to the Los Alamos National Laboratory) of the Pacific Coast League, and the Lehigh Valley IronPigs and famous Toledo Mud Hens (often mentioned on M*A*S*H as the hometown team of Wholesome Crossdresser Cpl. Klinger) of the International League. Lately, some teams have come around to the realization that in comparison with the bigs, the smaller, more intimate facilities and comfortable vibe and wallet-friendly prices are a powerful draw themselves (think jazz bar versus large arena). This view is—deliberately—reinforced on the part of teams that are within easy driving distance of the parent MLB club. The Oriolesnote Norfolk, VA; Bowie, MD; Frederick, MD, Salisbury, MD and Aberdeen, MD, Red Soxnote Pawtucket, RI; Portland, ME & Lowell, MA, Indiansnote Columbus, Akron & Willowick, OH, Yankeesnote Scranton, PA; Trenton, NJ & Staten Island, and Philliesnote Allentown, PA; Reading, PA; Lakewood, NJ & Williamsport, PA systems are particularly fond of this: they each have their AAA, AA, and at least one A farm team in fairly close proximity to the parent club.
Players from the majors will occasionally play for minor-league affiliates of their teams while they recover from injuries. The roster rules forbid a major league team from reactivating an injured player within ten days of his last game played if the team calls up a player from the minors to replace him (known as putting him on the "injured list" or "IL"note before 2017, known as the "disabled list"), but there is no prohibition on that player from playing in the minors during that exclusion period (known as a rehab assignment).
Affiliated minors should not be confused with independent minor leagues such as the Atlantic League or Frontier League. Although these leagues do often have players who were drafted into MiLB, they don't have a direct affiliation with Major League Baseball clubs, and are often populated with players trying to impress enough to be signed by affiliated minor league teams again.
Also not to be confused with amateur collegiate summer leagues, such as the Cape Cod League, which are amateur leagues consisting of college players playing during their summer break while still maintaining their NCAA eligibility for the following school year.
An example of MiLB teams in movies is the movie, Bull Durham, where the Durham Bulls, Kinston Indians, and other teams were all part of MiLB.
An example of an collegiate league in movies can be found in Summer Catch, where the featured baseball team belongs to the Cape Cod League.
---