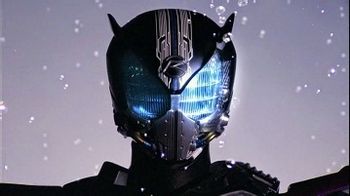 Written by Keiichi Hasegawa

Directed by Nobuhiro Suzumura
A Bonus Episode revolving around the 16 hours before the Global Freeze, telling the stories of what happened to Shinnosuke Tomari, Kiriko Shijima, and Mr. Belt before that incident. The special also sheds some light on the mysterious Kamen Rider Proto-Drive.

This episode was given as a special DVD to the first million movie-goers upon purchasing tickets for Kamen Rider × Kamen Rider Drive & Gaim: Movie War Full Throttle.
---
---
The Roidmude Count: 108