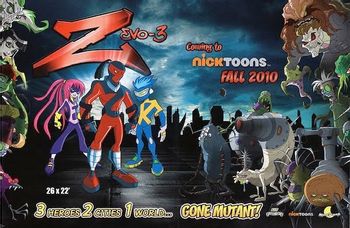 A Nicktoons cartoon about three superheroes with the radical names of Z-Strap, Kewl Breeze, and Elastica, and who are based on Sketchers sneakers. While many think it was a 30-minute sneaker commercial, not only were shoes almost never mentioned, as it went on, it became a dark story, hinting at a vast conspiracy at work. Unfortunately, the show was cancelled before this could be fully explored.
---
Tropes:
Florence the paramedic

seems to know at least that Ellie is Elastica.
---