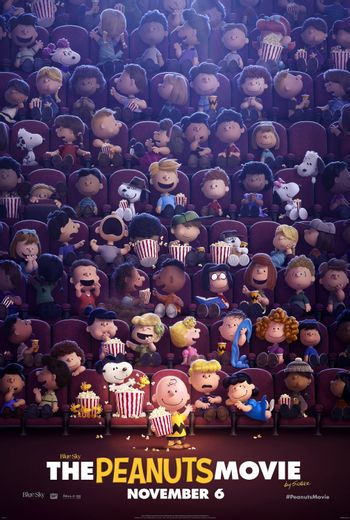 The Peanuts Movie is a 2015 CGI animated feature film produced by 20th Century Fox and Blue Sky Studios, based on the popular comic strip by Charles M. Schulz. It is the fifth big-screen adaptation of the strip, the first since Bon Voyage, Charlie Brown in 1980, and the first since the death of Schulz in 2000.
Three of Schulz's grandchildren produced it, and one of them is a co-writer. Paul Feig also served as a producer. Schulz's estate has 100% overseen and approved everything having to do with the movie, and an unconventional style of CGI has been developed to preserve his design work and Bill Melendez's animation style.
The plot revolves around Charlie Brown making many attempts to talk to and impress the Little Red-Haired Girl, with his bad luck making many mixed results. Meanwhile, Snoopy tries making his own story of World War I, imagining himself as a hero wanting to save his girlfriend from the Red Baron. Will Charlie and Snoopy succeed at their goals?
Previews: Teaser 1
, Teaser 2
, Trailer 1
, Trailer 2
, Trailer 3
.
---
The Peanuts Movie contains examples of:
---