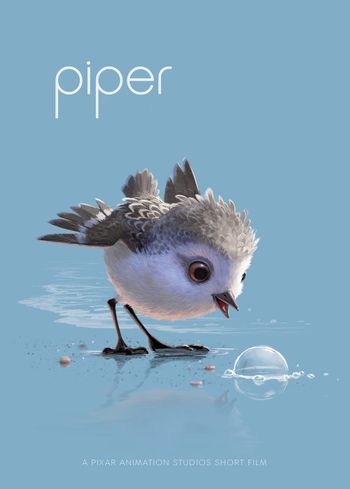 Piper is a 2016 animated short film from Pixar, one of the Pixar Shorts. It was directed by Alan Barillaro.
A little sandpiper
—specifically, a sanderling
—is nestled in its mother's nest on a beach. The mother sandpiper urges the little chick out of the nest and teaches it to forage for clams, an experience that turns bad when the inexperienced chick is pummeled by a wave. The chick quakes with fear at going out on the beach again, until some helpful crabs show it a trick.
Played in theaters in advance of the Pixar feature Finding Dory.
---
Piper is associated with: