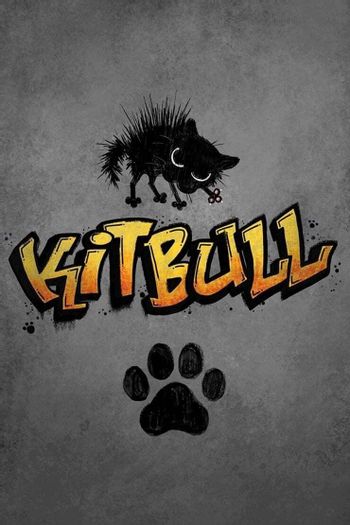 Kitbull is a 2019 animated short film (9 minutes) by Pixar and directed by Rosana Sullivan.
A stray kitten lives in the garbage cans behind a building in what is eventually revealed to be San Francisco. The kitten does a pretty good job providing for herself, even managing to find a fish. One day the people who work in the building the kitten lives behind show up with a pit bull. The little kitten is naturally scared of the big strong pitbull, even though the dog never makes any aggressive move towards the kitten. Eventually the dog and the kitten make a tentative friendship—and then the cat finds out something disturbing about the dog.
Notable for being Pixar's first 2D short, created with 3D layout models and animated in a "paperless" traditional style. It was the first of three films created for Pixar's Sparkshorts series for Disney+, along with Purl and Smash & Grab, and got got an early leak
to YouTube. It was nominated for a Best Animated Short award at the 2020 Oscars.
---
Tropes:
---