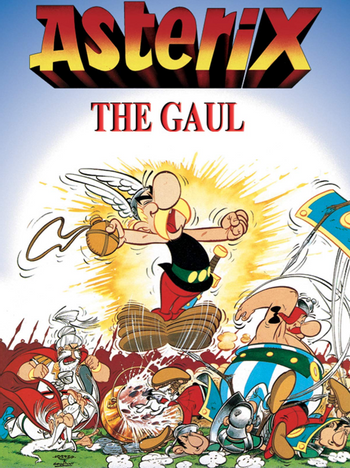 Asterix the Gaul (Astérix le Gaulois in French) is a 1967 French-Belgian animated film directed by Ray Goossens.
It is the first feature length Animated Adaptation of the Asterix comic books, and is based on the namesake album, Asterix the Gaul, which is the first entry in the comic-book series. Gérard Calvi composed the film's score, and Roger Carel voiced Asterix for the first time.
For the tropes common to both the comic book and the film, see the comic book's page.
---
Asterix the Gaul provides examples of:
---