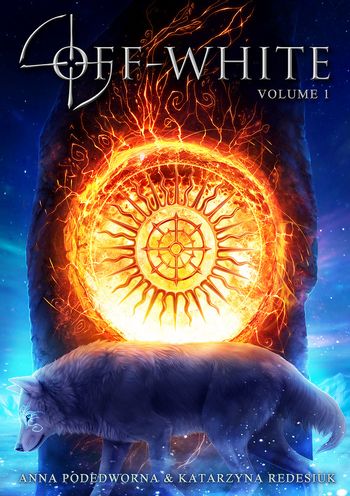 "There are many stories about the origins and the forthcoming of the end of the world. I'm not here to tell you all of them. I'm going to tell you only one. The one I witnessed."
Off-White was a fantasy webcomic by Anna Podedworna and Katarzyna Redesiuk, artists for CD Projekt. The world in which the story took place is a mixture of an interpretation Norse Mythology mixed with original ideas. The comic revolved around a pack of wolves led by their alpha to meet a mysterious sage, who will decide the destiny Iki, the group's youngest member.
In this world, among all living beings is a white spirit and a black spirit. Their purpose is to keep the balance between the other spirits of their species. The humans of this world have lost their white spirit and are now seeking the wolves' as a replacement, after trying various other animals, which all ended in failure. Albert and Seven are the agents sent to track the wolves and capture the white spirit wolf.
After the end of Book 1, the comic was put on indefinite hiatus. With the original website (off-white.eu) having been taken down, the comic is officially cancelled, although it's been archived on the official DeviantArt page
for anyone who missed it.
---
Tropes:
---