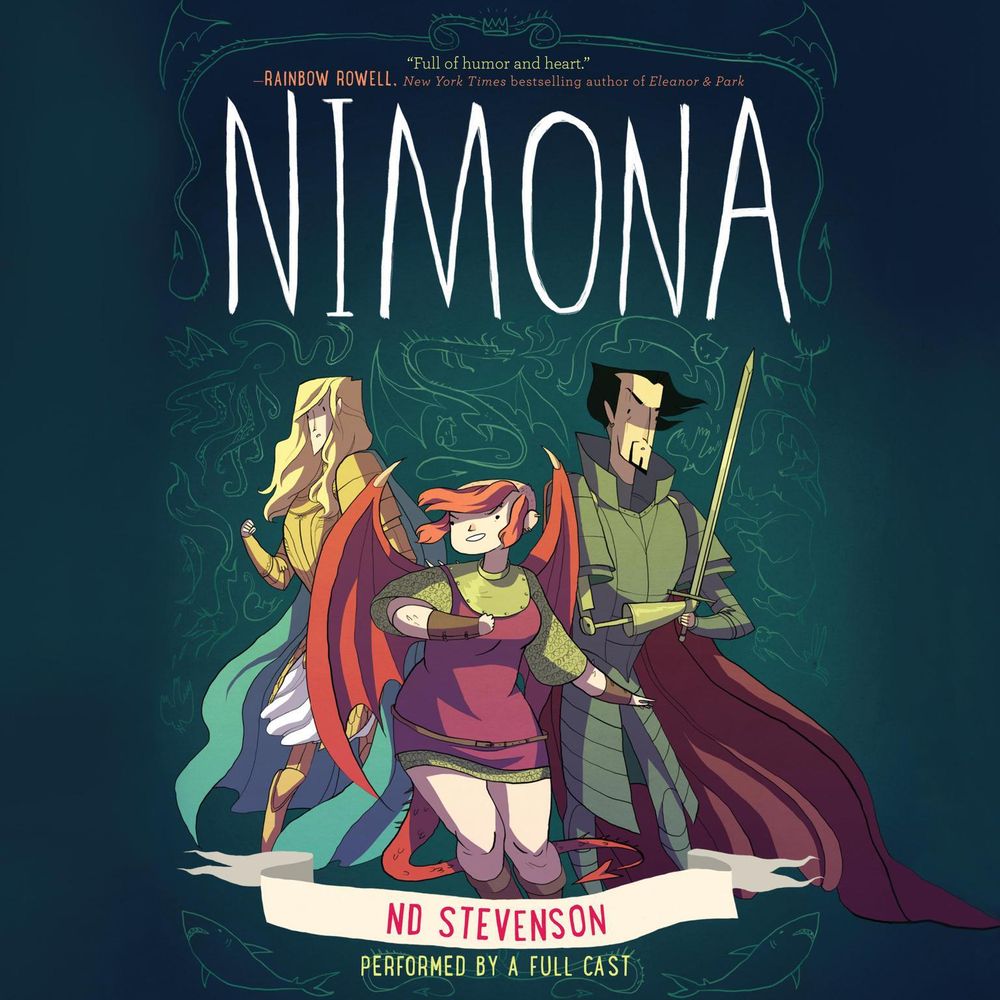 NIMONA
is a webcomic (and later a
Comic Book
) by
ND Stevenson
, about a shapeshifter girl, Nimona, who joins a supervillain knight, Lord Ballister Blackheart, as his sidekick. Cue Ballister's surprisingly orderly villainy; he seems to just have more of a rivalry with the "hero" of the series and his antagonist: Sir Ambrosius Goldenloin, who's actually much more of a jerk than Ballister.
Only the first three chapters of the comic are currently available on the website due to the comic being licensed to become a graphic novel, which was published in May 2015.
An animated film adaptation by Blue Sky Studios was announced for release in 2022, but production was initially shuttered after the announcement that Disney was dissolving the studio in 2021, effectively cancelling the project despite it being far into production. However, it was eventually saved the following year when it was picked up by Annapurna Pictures, who finished the film and released it on Netflix in June 2023. Former Blue Sky staff members Nick Bruno and Troy Quane (Spies in Disguise) took over the director roles and the animation was handled by DNEG (Ron's Gone Wrong). It features the voices of Chloë Grace Moretz as Nimona, Riz Ahmed as Blackheart (renamed Boldheart), and Eugene Lee Yang as Goldenloin.
---
NIMONA provides examples of:
The audiobook contains examples of:
Adaptational Explanation: The narration expands on the action a few times to link things better as well as having the dialogue rejiggered a few times for better flow.
"Facing the Bullets" One-Liner:

As the audio version can't use the comics evocative panels instead Child!Nimona says to Beast!Nimona as the complex explodes around them "There, there it's just us. It's always just us."
---