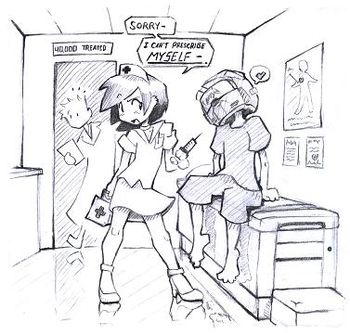 Material Girl is a Webcomic created by Heartgear and hosted on DeviantArt. It follows the story of Noah, a teenager forced to live as a Wholesome Crossdresser after brushing off the local beggar girl. Failing to spare some coin, Noah finds himself a slave to Karma when his sister's wardrobe (somehow) acquires life and, in her absence, decide he'll make an acceptable replacement.
Unnatural forces aside, the comic remains mostly a slice-of-life comedy with a bit of drama and some messages for the readers.
You can start reading it on DeviantArt here
.
---
The comic features:
---