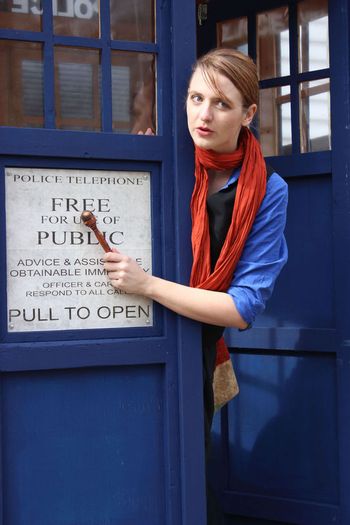 Jim
: You're not from around here, are you?
Doctor
: Jim, I am from quite a ways away indeed.
Jim
:
...you mean, like, Canada?
Doctor
: Uh, quite a bit further than Canada.
A Fan Series for Doctor Who in which the latest Doctor is ginger.
Oh yes, and a girl.
The series features Lilly Nelson as the Doctor with Rebecca Larken and Monte Hampton as her companions, Jim and Liz Baker. It has currently produced two episodes so far, A Dame To Kill and A Loud Hush. Summaries of these are available on the Doctor Who: The Ginger Chronicles page.
---
Examples:
---
I'm a sexy, sexy ginger girl!!!
---