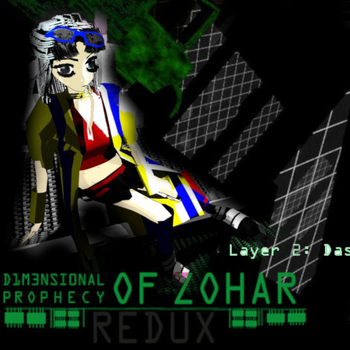 Dimensional Prophecy of Zohar Redux
is an Animesque cel-shaded animated movie in German produced by SSJ Kamui. It is an adaption of a book of the same name, which was an adaption of a webcomic which was in turn adapted from a fanfiction the author wrote at the age of 16. He used Autodesk Maya, RealFlow and a motion capture system based on a Kinect to shoot the movie.
Was adapted into a visual novel in 2021.[1]
[2]
---
Dimensional Prophecy of Zohar provides examples of the following: