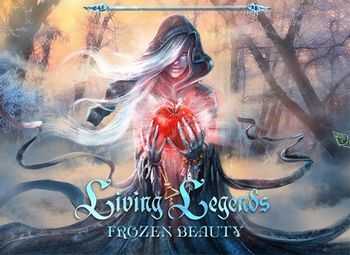 The Living Legends are series of
hidden object games
based on fairy tales with much
Darker and Edgier
twists developed by 4 Friends Games.
---
open/close all folders
Shared Tropes
Living Legends: Ice Rose
Freudian Excuse: The real reason of that the Ice Queen tries to turn the world into eternal winter

is because she wants to bring back her parents from death.

Harmless Freezing: Averted. Being frozen for long period of time killed the victims.
No Name Given: Averted for the Ice Queen who is given a name (

Angelique de Leroy

) here. Played straight with the Alchemist.
Living Legends: Frozen Beauty
Living Legends: Wrath of the Beast
Living Legends: Bound by Wishes