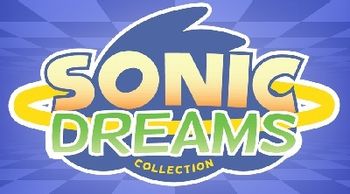 Sonic Dreams Collection
is a fan-game created by
Post-Modern
developers Arcane Kids that poses as a series of four
unreleased
Sonic the Hedgehog
games from 1996 to 1999 created by the fictional
MJStudios.
It includes a character creator, a prototype MMO, a movie maker, and a
Dating Sim
. There is also the additional SEGANET service that can be used to access online features on some of these games.
The game actually serves as a parody of the Sonic the Hedgehog fandom, which is infamous for a large amount of sexual content and poorly created fanwork.
*NOTE: Due to the very Spoileriffic nature of this game and the fact that it is freely available to play, we highly recommend you play it or watch a Let's Play of it before reading this page. This game is made almost completely out of spoilers, so it's not worth hiding them. You Have Been Warned.*
---
"My Tropes Collection!":
---
Wayne Gretzky rules!!
---