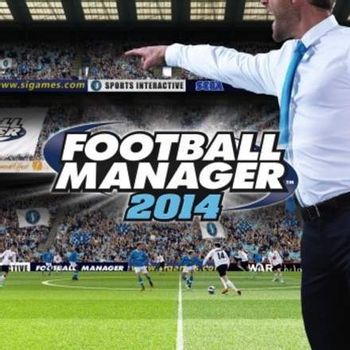 Football Manager
, formerly known in the USA and Canada as
Worldwide Soccer Manager
, is a
football
management sim where, unlike games such as the
FIFA
and
Pro Evolution Soccer
series, you control all the management aspects of the club rather than actually controlling the players on the pitch itself
note
. It's up to the player to buy and sell players, control the finances, tactics and setup of the team as a whole.
The series is the successor of the hugely successful Championship Manager series of the 90's and early 2000's before the split between Eidos and Sports Interactive in 2004. Sports Interactive managed to retain everything but the name and Football Manager (now distributed by Sega) displaced the Championship Manager franchise as the number one Football Management sim in the world. Championship Manager by contrast fell behind as Eidos had to start everything from scratch, and was discontinued from the 2010/11 season.
At least part of the game's success is due to the fact that almost any real life player can be loaded into the game, no matter how unaccomplished.
The games composing the FM series began with Football Manager 2005, which covered the 2004/05 European Football Season and so on up to the most recent release. They all ultimately have roots in the Ur-Example, 1982's Football Manager on the ZX Spectrum.
Football Manager Mobile, originally called Football Manager Handheld (2006)
Football Manager Live (2008) - MMO style game with a dismal launch, was a huge failure for the company and was shut down in May 2011.
Football Manager Touch (2016) - the Classic Mode of Football Manager 2013, 2014 and 2015 as a standalone game. First appeared in 2015 as Football Manager Classic, only being available for tablet devices.
---
The games have examples of the following tropes
---