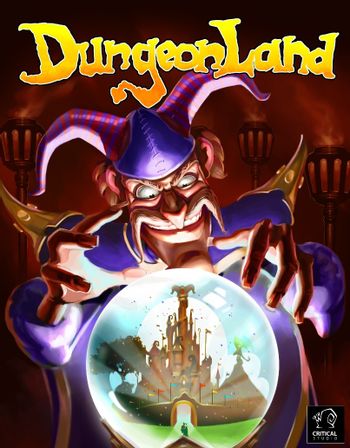 "I've dedicated my evilness to creating the most deadly and ingeniously cruel... Theme park."
Created by Critical Studio, and published by Paradox Interactive, Dungeonland is an isometric hack and slash with a twist - while three players play the role of intrepid adventurers, the fourth takes the role of the Dungeon Maestro, whose role is to make their adventure fun and fair.
On April 18, 2018, the game's online servers officially closed.
This game provides examples of: