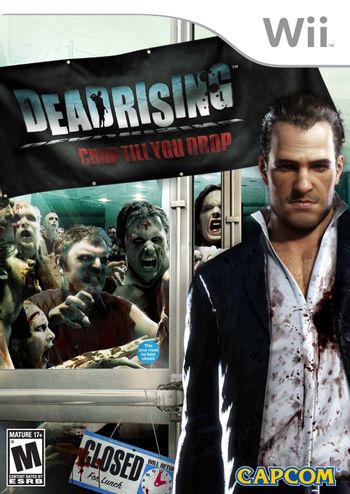 A port of
Dead Rising
for the
Wii
. Specifically it was a port in terms of setting and assets, but a remake in terms of gameplay (the game engine is the same one used in the Wii version of
Resident Evil 4
).
---
Provides examples of:
Action Commands: This one has a few quick waggles in addition to button presses.
Adam Smith Hates Your Guts: Unlike in the original game where there is no money whatsoever, in this version zombies drop money in addition to ammo and escorted survivors give money. How can you use money you ask? By saving Cletus you can buy guns from him, instead of just taking them like in the original game. This is ironically the first time money has appeared in the Dead Rising franchise, as the Wii version was released before Dead Rising 2.
YouTube Comment
: Congratulations! You've saved Cletus so now you can buy weapons instead of taking them for free
yay
!
---