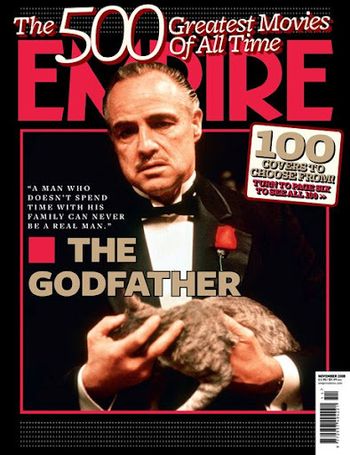 In 2008, the British film magazine Empire surveyed 10,000 subscribers, 150 film makers, and 50 critics in order to compile a list of the 500 greatest films of all time.
While the list is certainly dated, and does seem to incorporate a disproportionate number of 2000s films, the result stretches across genres such as action, comedy, romance, science-fiction, though the dominant one is drama. Similar polls done by the magazine have yielded different results, though the top thirty do appear to be more or less consistent. In addition, foreign-language films in French, Spanish, and Italian appear quite frequently, which is pretty good for an English-language magazine.
The films and their directors are listed below. As usual, items in Red Markup do not have pages on TV Tropes, but be wary of foreign-language films, which may be under the English-translated names.
---
---