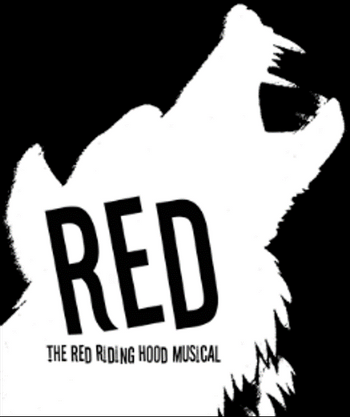 Red (subtitled "The Red Riding Hood Musical") is a stage musical based on the different versions of the classic Fairy Tale Little Red Riding Hood. More specifically, it is about a group of traveling gypsies who have stopped in the woods to camp for the night, and tell/reenact the story of their ancestor, the original Red, of Riding Hood fame, and her encounter with the Wolf. In the meantime, the gypsies may or may not be being stalked by a wolf of their own, which causes them no end of unease.
What makes this musical a unique take on the Fairy Tale, is that as the gypsies tell the story, the discuss and debate all of the different versions of the story that exist from the Lighter and Softer variants, to the Darker versions, to the ones where everyone ends up dead.
Oh, and because the play actually consists entirely of the gypsies re-enacting the story of Red and the Wolf, the cast only consists of five people.
Written by Paul Boyd and produced by An Griandan Theater Co., Red has been professionally staged only twice since it was originally written in 2000.
The official website is here: http://www.pbmusicals.com/red
---
Red Contains Examples Of