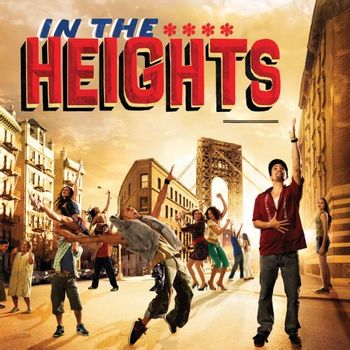 Lights up on Washington Heights, up at the break of day
I wake up and I got this little punk I gotta chase away
So begins the first song in Lin-Manuel Miranda's 2008 Broadway hit. Set in the neighborhood Washington Heights of NYC, In the Heights is a musical covering three days in the lives of its colorful characters around Independence Day. Usnavi, the main character, runs his family's bodega with his young cousin, Sonny, and pines for the affection of the ambitious Vanessa, who wants to work her way out of the Heights. At the same time, Nina Rosario has returned to the Heights from Stanford University after dropping out and struggles to break the news to her working class parents despite the encouragement of Usnavi's best friend, Benny. Both of these plotlines play out while the economic conditions of the neighbourhood worsen and, as luck would have it, someone in the barrio has won 96,000 dollars from the lottery.
In the Heights is especially notable for being the first Broadway musical of its kind, a combination of R&B, hip-hop and Latin music. Its unique sound won it four Tony Awards and kickstarted Miranda's career.
The movie adaptation fluctuated in and out of Development Hell for years, before finally premiering on June 11, 2021 in theaters and on HBO Max. Jon M. Chu directed it, and Anthony Ramos stars as Usnavi; Broadway alumni Lin-Manuel Miranda and Olga Merediz respectively portray Piragua Guy and Abuela Claudia. Trailer 1
, "Washington Heights" Trailer
, "Powerful" Trailer
.
---
Provides examples of:
---