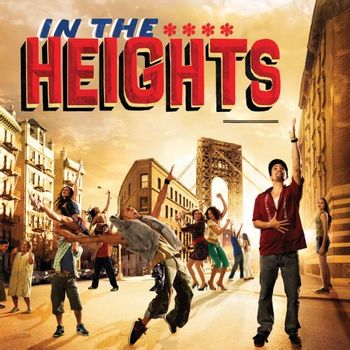 "Lights up on Washington Heights, up at the break of day
I wake up and I got this little punk I gotta chase away
Pop the grate at the crack of dawn
Sing while I wipe down the awning
Hey, y'all, good morning!"
So begins the first song in In the Heights, a musical written by Lin-Manuel Miranda that unfolds over three days in a Dominican American neighborhood within the namesake Washington Heights of NYC around Independence Day. After a 2005 tryout in Connecticut and a 2007 Off-Broadway run, the show opened on Broadway in March 2008.
Usnavi, the main character, runs his family's bodega with his young cousin, Sonny, and pines for the affection of the ambitious Vanessa, who wants to work her way out of the Heights. At the same time, Nina Rosario has returned to the Heights from Stanford University after dropping out and struggles to break the news to her working class parents despite the encouragement of Usnavi's best friend, Benny. Both of these plotlines play out while the economic conditions of the neighbourhood worsen and, as luck would have it, someone in the barrio has won 96,000 dollars from the lottery.
Miranda wrote the first draft of In the Heights while at college, and upon playing an 80-minute one-act version of it at his college's theater company, he was approached with the opportunity to expand the play to a Broadway production. Notable for being the first Broadway musical of its kind — a combination of R&B, hip-hop and Latin music — the play was nominated for 13 Tony Awards, winning four (including Best Musical), and kickstarted Miranda's career.
A film adaptation of the play was released on June 11, 2021 in theaters and on HBO Max after a laborious production, fluctuating in and out of Development Hell for over a decade, as the adaptation rights were acquired in 2008. The adaptation was directed by Jon M. Chu; Anthony Ramos stars as Usnavi, Melissa Barrera plays Vanessa, Leslie Grace plays Nina, Corey Hawkins plays Benny, and Miranda (who played Usnavi in the original Broadway run) appears as Piragua Guy.
---
Provides examples of:
---