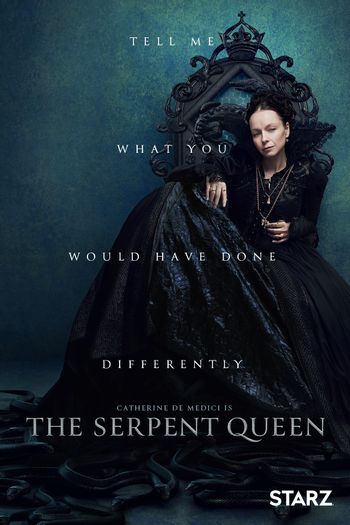 The Serpent Queen is an American period drama television series about the life of the 16th century French queen, Catherine de' Medici, portrayed by Samantha Morton as an adult and Liv Hill as a teenager.
The series follows Catherine as she is sent by her uncle, Pope Clement (Charles Dance), to France in order to marry Henri (Alex Heath), the son of King Francis I (Colm Meaney). However, on her wedding night, Catherine discovers that Henri is having sex with Diane de Poitiers (Ludivine Sagnier), a noblewoman more than twice his age.
In October 2022, the show was renewed for a second series.
---
The Serpent Queen provides examples of:
---