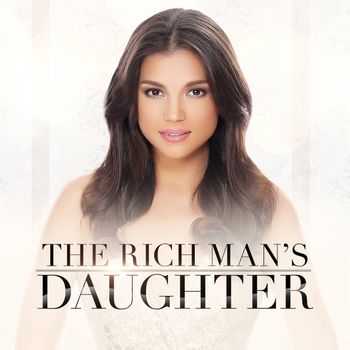 The Rich Man's Daughter a.k.a. TRMD, is a series aired by GMA Network in the Philippines. It is the first lesbian series in the country and also has the same head writer and creator of the first Philippine gay series, My Husband's Lover. Suzette Doctolero is the head writer and Dominic Zapata serves as the director for both series. It premiered on May 11, 2015. The principal characters are Jade Tanchingco (Rhian Ramos) and Althea Guevarra (Glaiza De Castro).
Jade Tanchingco is the favorite daughter of a wealthy Chinese-Filipino family that owns several businesses. At her brother's wedding, Jade meets the wedding coordinator, Althea Guevarra. The two have an immediate attraction and develop a close friendship which turns into a deep relationship. However, this bond threatens Jade's relationship with her traditional, patriarchal family.
The series is loosely based on the true story of lesbian Hong Kong socialite Gigi Chao, whose father offered roughly 65 million American Dollars to a man who could marry her. The series discusses the intersection of different cultures namely Filipino-Chinese traditions, arranged marriages, coming out in an ultraconservative family deeply embedded in tradition, the search for identity, and the role of women in such familial arrangements.
---
Tropes: