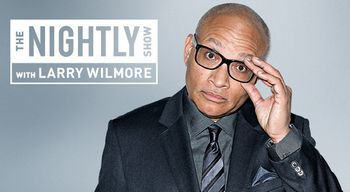 The Nightly Show was a late-night political talk show hosted by Larry Wilmore that premiered in January 2015 on Comedy Central. It was a spinoff of The Daily Show, taking The Colbert Report's former spot.
The first half of the show had Larry offering humorous insights upon current events, sometimes discussing it with a contributor. The second half featured a panel discussion with guests and other celebrities about a major news story. The end segment was a questionnaire called "Keep it 100", where Larry asked his guests incisive questions, and Larry himself answered questions from Twitter users.
The series was canceled in August 2016 due to dropping/poor ratings. The final episode aired on August 18, 2016.
---
The Nightly Tropes:
---