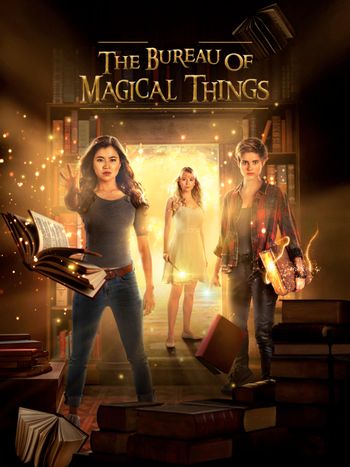 The Bureau of Magical Things
is an Australian live-action
Dramedy
television series created by
Jonathan M. Shiff
.
The human and magic worlds co-existed in harmony, but as technology advanced, the magic world was pushed back, and fairies and other magical creatures became endangered species. Now, someone wants to change that and restore magic to its rightful place. When Kyra uncovers a threat to both the human and magic worlds, she must try to unite humans, elves, and fairies in order to save them all. Kyra and Peter must solve the mystery of who the enigmatic figure is and how they will achieve their goal. The investigation leads them to uncover secrets in both the human and magic worlds that no one could have imagined.
In the United States, Nickelodeon airs this show.
The first season of 20 episodes was produced in 2017 and broadcast weekly in 2018. A second season began filming in late 2019 and, having been interrupted by the COVID-19 pandemic, finished in September 2020 then broadcast on weekends through the summer of 2021.
---
Tropes in this series:
---