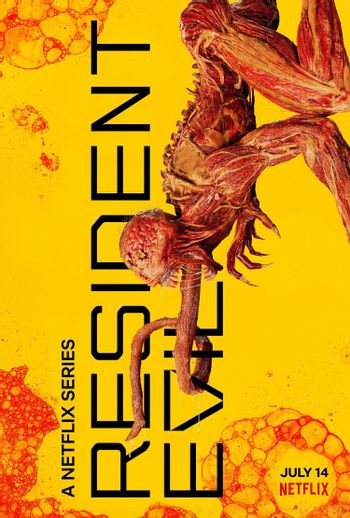 Resident Evil is a horror television series based upon Capcom's long running survival horror game series. The cast features Lance Reddick as Albert Wesker and Ella Balinska and Adeline Rudolph as his daughters. The first season premiered on Netflix on July 14, 2022.
The plot is centered both on a global Zombie Apocalypse caused by the mysterious Umbrella Corporation, and the events leading up to it. The Wesker family is deeply involved in these events.
The series was cancelled on August 26, 2022 after one season.
The series is not set in the same continuity as Resident Evil: Welcome to Raccoon City, which was released a few months prior.
Previews: Teaser 1
, Teaser 2
, Trailer
, Clip 1
, Clip 2
---
Tropes:
---