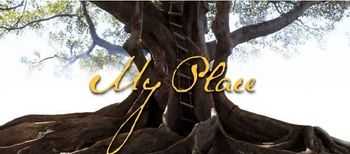 My Place is probably the most ambitious children's story ever written about Australian history. It spans from the modern day, to before the colonisation of the continent. The story was first told in a book by Nadia Wheatley, and later adapted for TV by ABC3 and the Australian Children's Television Foundation. It would be more accurate, however, to call it a loose collection of short, interlinked stories.
My Place takes pains to accurately portray the periods involved. Each episode provides a brief window into a different decade. Despite being a kids' show, it does not soften what life was once like - children are forced to work hard, experience racism, are mistreated by heartless masters, go hungry and even die of whooping cough. However, it's not all grim, and often heartwarming or even quite funny - the tales range from escaped convicts to conquering cricket.
Most of all, though, the focus is kids being kids - whatever the era, the kids will misbehave, or screw up, and ultimately seek sanctuary in their hideaway - the same huge fig-tree. Whether it ends happily or sadly depends on the episode.
---
This series provides examples of:
---