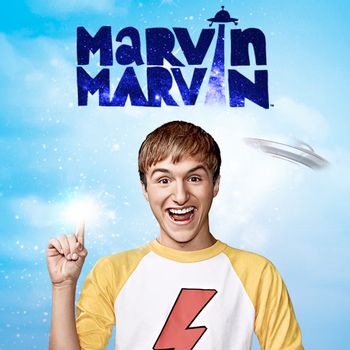 Marvin Marvin was a Kid Com series that premiered on November 24, 2012 on Nickelodeon. It starred internet celebrity Lucas Cruikshank of Fred fame, in what was his last appearance for the network.
When the planet of Klooton is attacked by evil invaders, the Klurg, a Klootonian named Marvin's parents puts him into a spacecraft and sends him off to Earth. Here on Earth, Marvin is protected by the Formans, your typical American family. The series deals with Marvin adjusting to life as a typical human teenage male while going to high school.
It was cancelled in 2013 with a 19-episode run and gained negative reviews from critics and viewers alike. As such, Lucas proceeded to leave Nickelodeon to pursue other interests.
---
Tropes seen in Marvin Marvin:
---