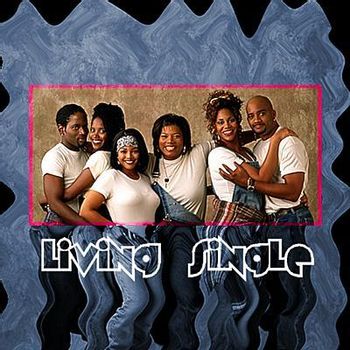 "In a '90s kind of world, I'm glad I got my girls!"
Living Single is a sitcom that ran from 1993 to 1998, beginning a year before Friends. It featured an ensemble cast of New York twentysomethings living in the middle-class Park Slope section of Brooklyn. The one obvious distinction is that the cast was African-American. The show gained points for showing Blacks succeeding in corporate America, from law to stocks to entrepreneurship.
One of the show's main draws was its realistic depiction of women. The ladies have a varying range of personality traits and body types, which is never a plot point. The two male characters live next door, and while they're seen as annoying at first, they soon develop friendships with the women and eventually romance.
The main characters are:
Shares a universe with Half & Half as Erika Alexander and Terrence C. Carson reprised their roles in a guest appearance.
---
This show provides examples of:
---