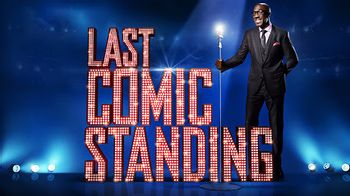 Last Comic Standing is a TV knockout competition for aspiring stand-up comedians. Every season starts with open auditions, with contestants forming a semifinal group of 40. The group of 40 became a group of twenty, giving way to ten finalists.
Unlike other competition shows, Last Comic Standing is not restricted to only amateur or unknown comedians, and every season featured at least a couple comics who had been performing for years and to whom viewers may have already been familiar with through Comedy Central stand-up specials or sitcom guest appearances.
Last Comic Standing aired from 2003 to 2004 on NBC, who Uncanceled it for four more seasons which aired from 2006 to 2010, and two more in 2014 and 2015.
---
Last Tropes Standing:
---