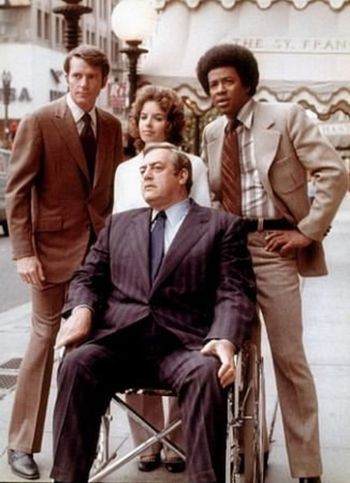 Ironside is a Crime and Punishment Series that aired for eight seasons (1967–75) on NBC. Its main character is wheelchair-bound SFPD Chief of Detectives Robert T. Ironside, played by Perry Mason star Raymond Burr.
Seasons 1–3 are currently available on Hulu
. The first four seasons are available via DVD on Region 1, while the entire series is available in Australia.
A remake, starring Blair Underwood, premiered on NBC in fall 2013 – and was pulled after four episodes (out of nine produced).
---
Tropes featured include:
---