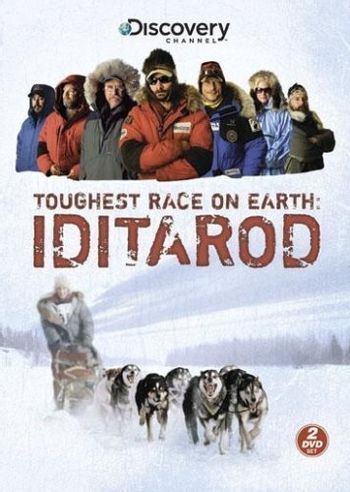 Iditarod: Toughest Race on Earth
was a
Discovery Channel
reality series about the 2008 Iditarod Sled Dog Race. The Iditarod runs from near Anchorage to Nome in
Alaska
, traveling over a thousand miles. The show follows the competitors as they struggle to make it to Nome through the harsh and desolate Alaskan winter, mostly allowing them to tell their stories in their own words. Along the way, they battle the elements, their competitors, and their own inner doubts and fears.
The series spotlights several veterans of the race, whose goal is victory:
Lance Mackey, the defending champion.
Jeff King, a four-time Iditarod winner who lost to Mackey last year and is determined to beat him this time.
DeeDee Jonrowe, a breast cancer survivor running her 25th Iditarod.
Martin Buser, a Swiss dog breeder and four-time Iditarod winner, who holds the record for the fastest finishing time.
It also focuses on a few rookies, whose goal is to finish:
Rohn Buser, Martin Buser's 18-year-old son, who's running his first Iditarod alongside his father.
Bruce Linton, a Type I diabetic seeking to inspire others who have his disease.
Rick Holt, a former high-school teacher who sacrificed his career to pursue his sled dog-racing dream.
Darin Nelson, an Alaska Native running on a shoestring budget and a homemade sled.
This series provides examples of: