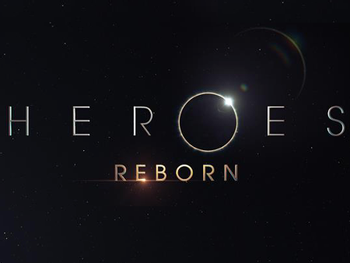 Heroes Reborn is a 13-episode Mini Series and continuation of Heroes, airing on NBC in Fall 2015.
The series takes place five years after Claire Bennet's revelation of the existence of special humans, and one year after a tragic terrorist attack happens in Odessa, Texas. The government has blamed special humans for the loss of life, forcing the surviving specials who haven't been killed or taken into custody to go into hiding, alongside those associated with them. Noah Bennet is soon talked out of hiding by a Conspiracy Theorist named Quentin Frady to take a deeper look into the attack, while a new cast of characters discover their latent special abilities.
It did not receive a second season.
The show's website is here
, and the official trailer can be seen here
.
Not to be confused with the The Avengers and Fantastic Four storyline, Heroes Reborn.
---
This show provides examples of:
---