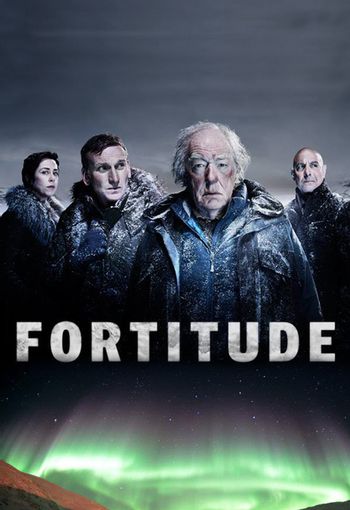 "It's not just the cold that kills."
Sky Atlantic/Pivot (later Amazon Studios) co-production, Fortitude is what you get when you take a Scandi noir drama, do it in English and take it even further north. Oh and chuck in Stanley Tucci as a British cop just for the co-prod money. It aired three seasons from 2015 to 2018.
Fortitude, a Norwegian town in the Arctic, home to a diverse collection of nationalities, a research station and some mines that are now closing. A frozen land where it's mandatory to carry a hunting rifle outdoors and illegal to die. Everyone has a job, there is no violent crime... but things are not as they seem.
The governor is planning to open an ice hotel, but when a potentially mammoth scientific find turns up, she might not be able to make the killing she planned. But then, the scientist informed of the find becomes Fortitude's first ever murder victim...
---
This show contains examples of: