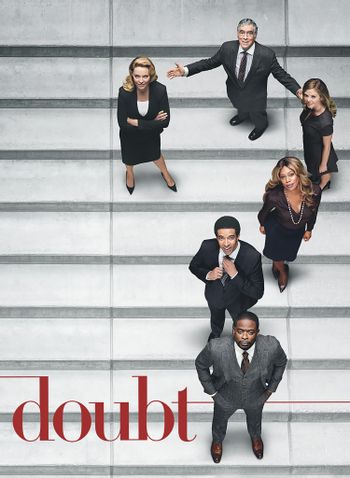 A Short-Runner CBS Law Procedural starring Katherine Heigl as Sadie Ellis defending a client (Steven Pasquale) that she starts developing feelings for, despite him being her client.
The show also starred Dulé Hill, Laverne Cox, Dreama Walker, Kobi Libii, and Elliott Gould.
The show initially aired for two episodes in February 2017 before being canceled and then the remaining 11 episodes aired during the summer.
---
Tropes for the series:
Unequal Pairing: In the relationship between Defense attorney Sadie and her client, Billy, as he is her client and she is her attorney.
---